My husband is a wonderful father to our three young adults. At any time of the year, he enjoys eating pecan pie topped with vanilla ice cream. Once you make it from scratch, you may never buy another pecan pie. If gluten poses no issues for you, use any flour of your choice.
Printable recipe card is at the bottom
Deep Dish Pecan Pie Ingredients
1 pie shell
2 cups of pecans
1 cup of corn syrup
3 eggs
1 tsp of vanilla extract
1/4 tsp of salt
6 TBSPs of butter
1 TBSP of flour
3/4 cup of sugar
Step By Step Directions for Pecan Pie
Step 1
Step 2
Step 3
Step 4
Whisk 3 eggs, 1 tsp of vanilla extract, and 1/4 tsp of salt in a small bowl
Step 5
In a saucepan, add 1 TBSP of flour and 3/4 cup of sugar then whisk.
If you are cooking on a gas stove top, complete step six using a warm pan or on the lowest heat setting. Turn the burner off before staring next step (7). Allow the mixture to cool slightly so that it won't cook the eggs.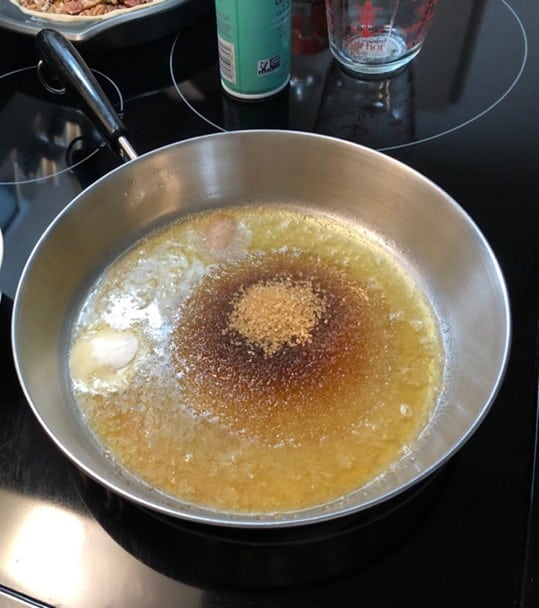 Step 7
Step 8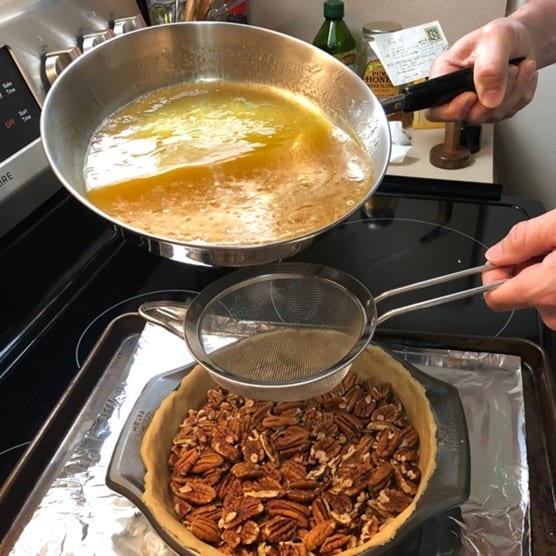 Cover a cookie sheet with aluminum foil. Place the pie filled with pecans on a cookie sheet. Ask for help.
Pour mixture into strainer.
Use a rubber spatula to get all the mixture out of the pan.
Stir mixture in strainer until it no longer strains
Step 11
Pie shell is full. Do not use what is left in strainer, which is some egg that cooked. Take that to the sink, rinse, and put in dishwasher or a sink full of hot water.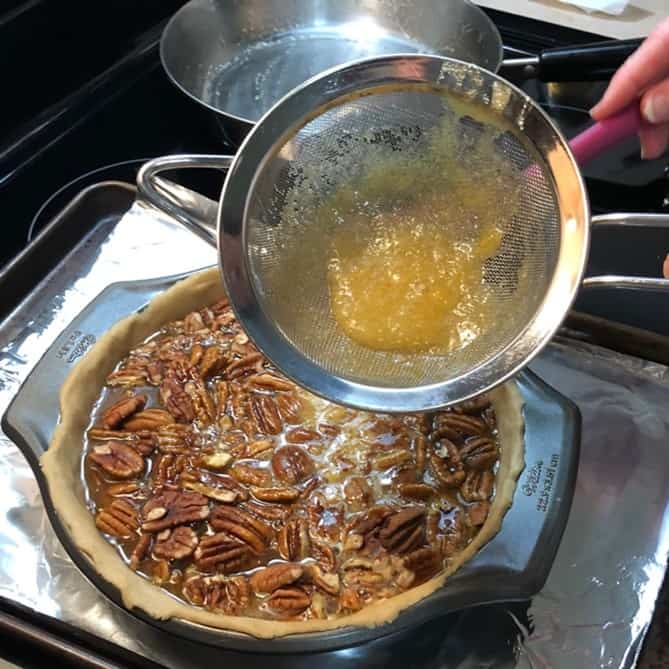 Step 12
Put the pecan pie in the oven. The cookie sheet will catch any spills.
Set a timer for 45 minutes.
Step 13
When done, the top of the pecan pie looks cracked. Place pie on a cooling rack, which is on your kitchen counter away from the stove. Enjoy with or without a scoop of vanilla ice cream! Serve warm or later after pie cools.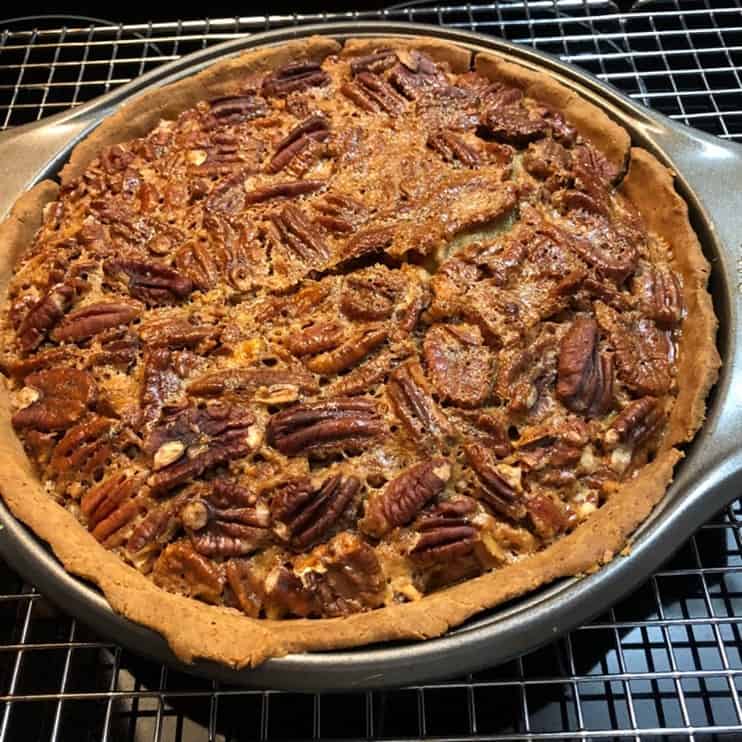 Printable Recipe Card