The first time I ate strawberry pretzel salad, I wondered why Grandmother put dessert on the table with the meat and vegetables. I was even more astonished when she put strawberry pretzel salad on her plate. Understanding dawned on me once I took my first bite tasting the cream cheese. It was not frosting. I burst out laughing delighted to taste such a delicious side dish.
If you love the taste of salt with something sweet, gluten and dairy free strawberry pretzel salad is the perfect combination. Our family enjoys this scrumptious dish throughout the year. The beautiful red and white festive color will light up your table on the 4th of July or during the holiday season. Gluten and dairy free strawberry pie filled with fresh strawberries taste most delicious.
How to Shop Dairy Free provides resources and a downloadable document. Eliminating dairy for about a months will help you learn if dairy is causing you physical discomfort or ear pain.
Gluten and Dairy Free Strawberry Pretzel Salad Ingredients:
Pretzel Crust
3/4 cup of vegan butter
1 teaspoon of salt
Roughly 2 1/2 cups of gluten-free pretzels crushed
Strawberry Jell-O Filling
1 20-ounce can of crushed pineapple
Pineapple juice from the can plus water to equal 2 cups of liquid
6-ounce packet of strawberry Jell-O
1-2 cups of chopped strawberries (fresh or frozen)
Cream Cheese Filling
How to Make Gluten and Dairy Free Strawberry Pretzel Salad:
Preheat the oven to 325 degrees Fahrenheit.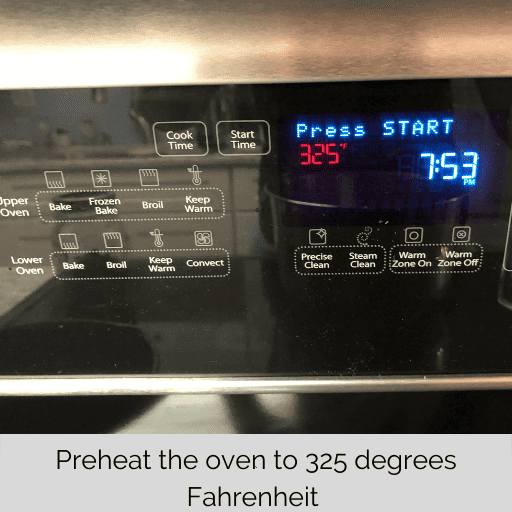 Pretzel Crust
Crush roughly 2 1/2 cups of gluten free pretzels.
Measure out 3/4 cup of vegan butter.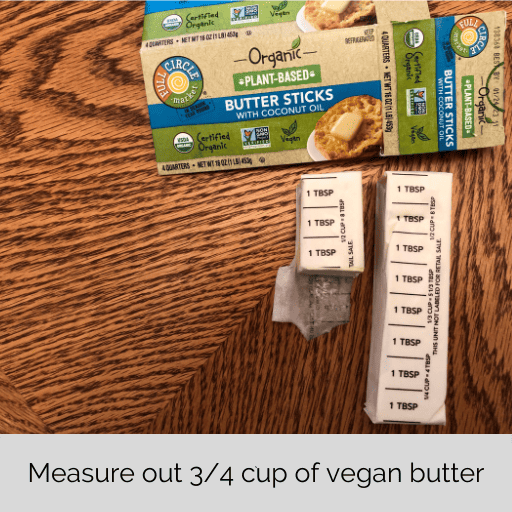 Slice the butter and place it in the bottom of a 9×9 baking dish.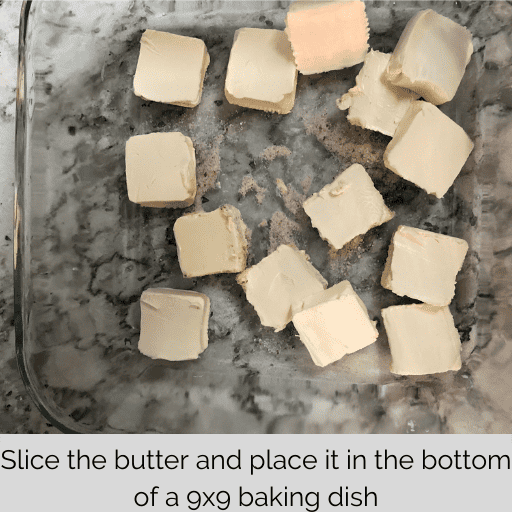 Add 1 teaspoon of salt to the baking dish with the butter.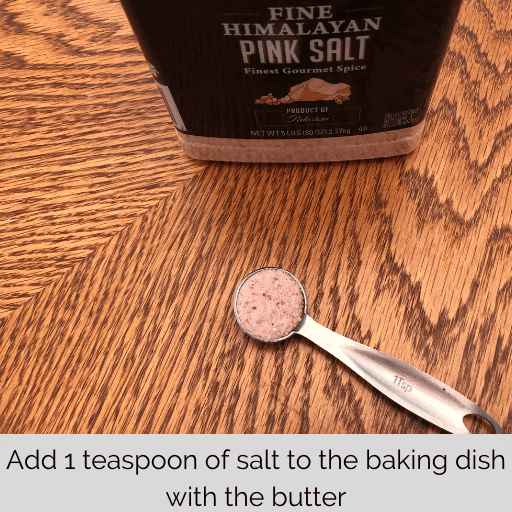 Add the crushed pretzels to the baking dish.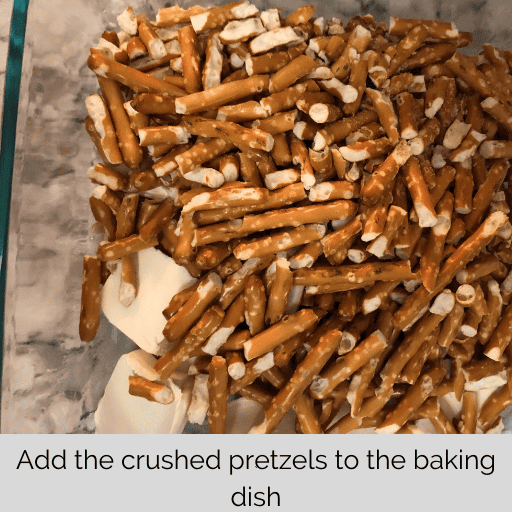 Bake for 4 minutes, then remove, stir, and bake for 4 more minutes.
When you remove, pat the pretzels down flat to make a pretzel crust.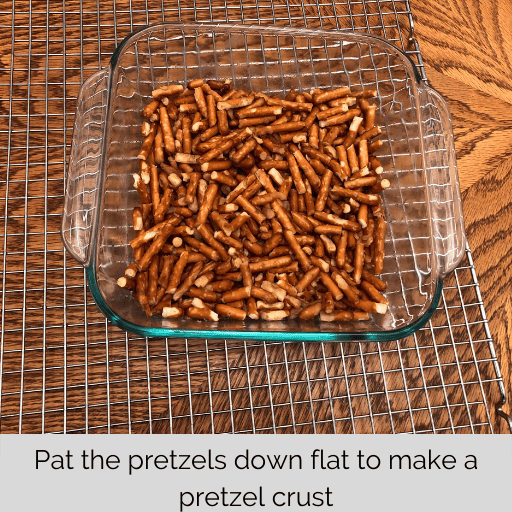 Set the dish of pretzels aside to cool while you prepare the Jell-O mixture.
Strawberry Jell-O Filling
Strain a 20-ounce can of crushed pineapple over a bowl.
Add the pineapple juice to a measuring cup and then fill with water to the 2 cup mark.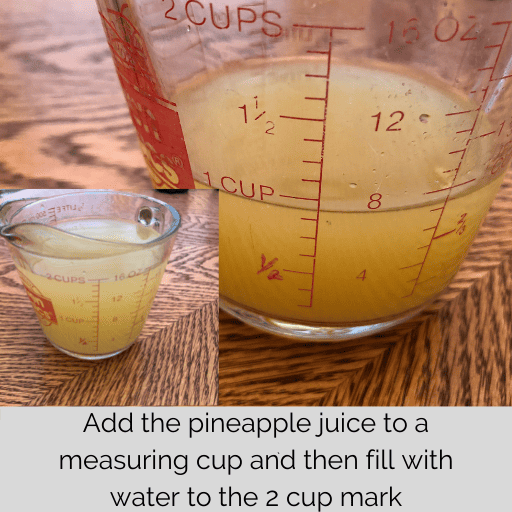 Simmer the juice mixture on the stovetop in a teakettle or small pot.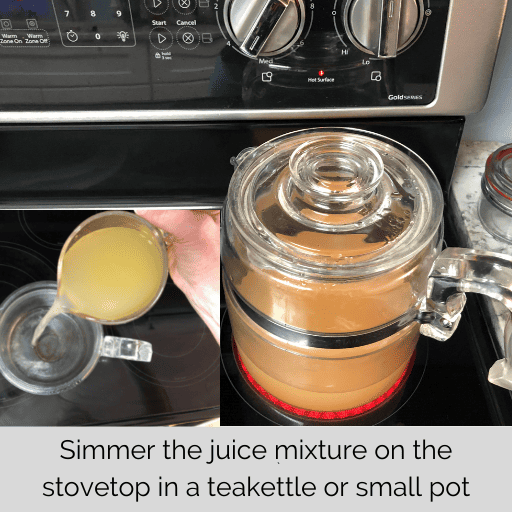 Pour one 6-ounce packet of strawberry Jell-O into a metal or glass bowl.
I like to use a metal bowl. Because, I once had a glass bowl crack when I added hot water.
Add the boiling pineapple-water juice mixture to the mixing bowl with the Jell-O.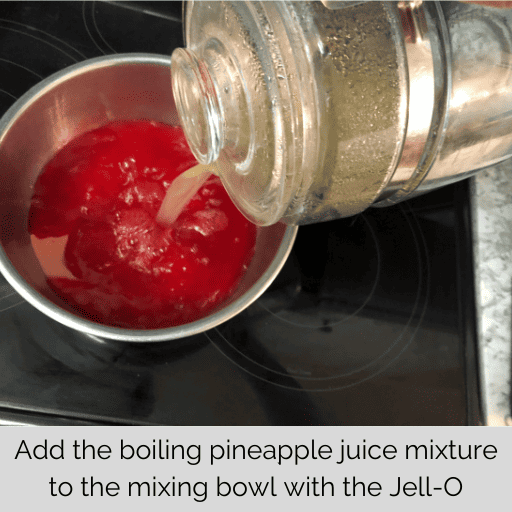 Immediately stir until the Jell-O powder is completely dissolved. (about 2 minutes)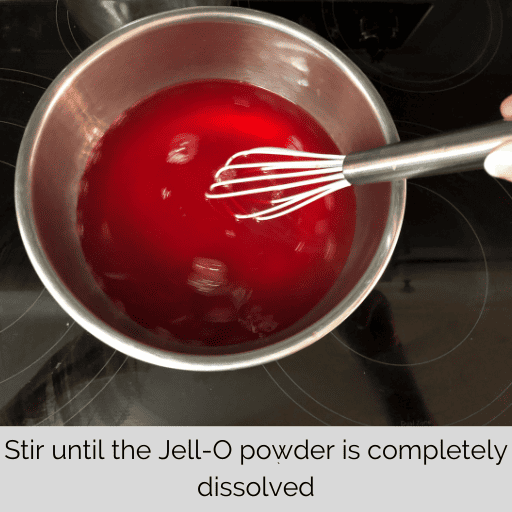 Place the Jell-O in the fridge to set for roughly 30 minutes.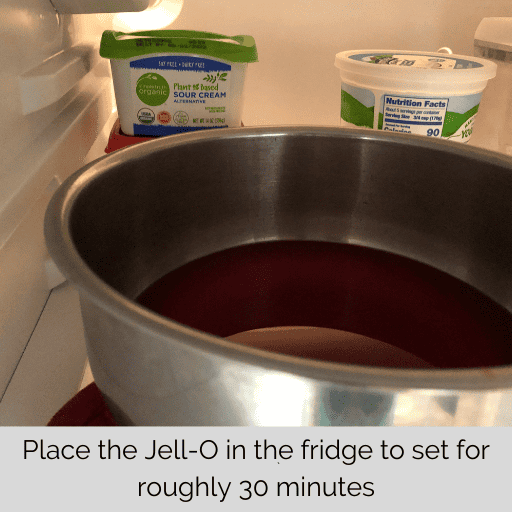 If using fresh strawberries, check out my post, Gluten and Dairy Free Strawberry Pie for washing instructions. Wash and slice 1-2 cups of fresh strawberries. If using frozen strawberries, they cut up best while frozen.
Add the crushed pineapple and sliced strawberries to the chilled and slightly set Jell-O and stir.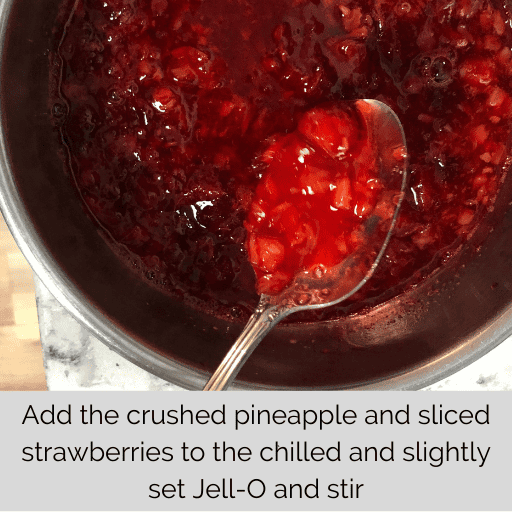 Put the Jell-O back in the fridge to finish setting. Use this time to wash a few dishes and make your topping. My favorite brand of non-dairy cream cheese is Kite Hill Cream Cheese. You can purchase Kite Hill Cream Cheese at most local grocery stores.
---
The whipped topping I used is pictured below: Simple Truth Whipped Topping
100% vegan whipped topping: Truwhip
---
Cream Cheeses Filling
Add 8 ounces of vegan cream cheese and 8 ounces of vegan whipped topping to a mixing bowl and beat on high until combined.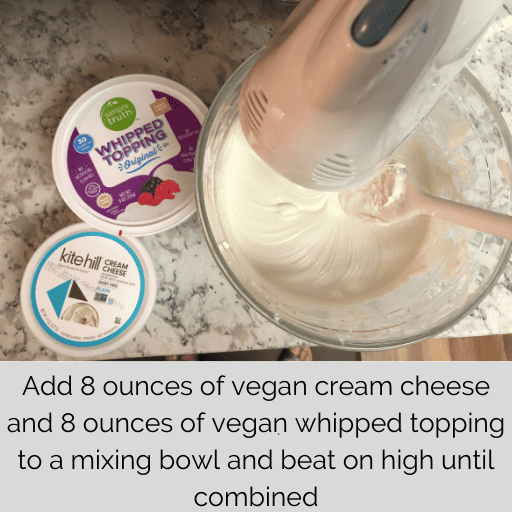 Slowly add a 1/2 cup of sugar while the mixer is beating the topping on high.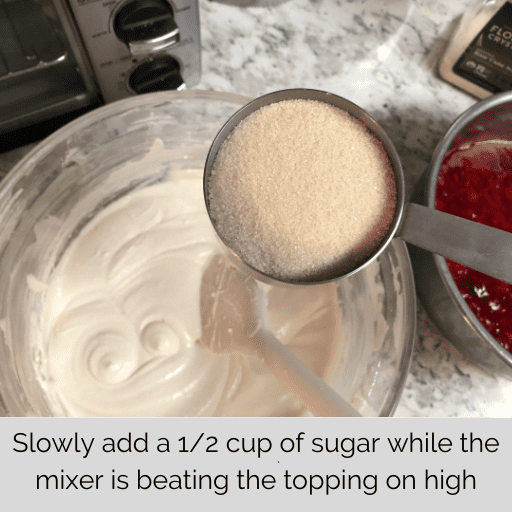 Add half of your whipped topping over the pretzels, then add your fruit Jell-O and the remaining half of the cream cheese whipped topping to the strawberry pretzel salad.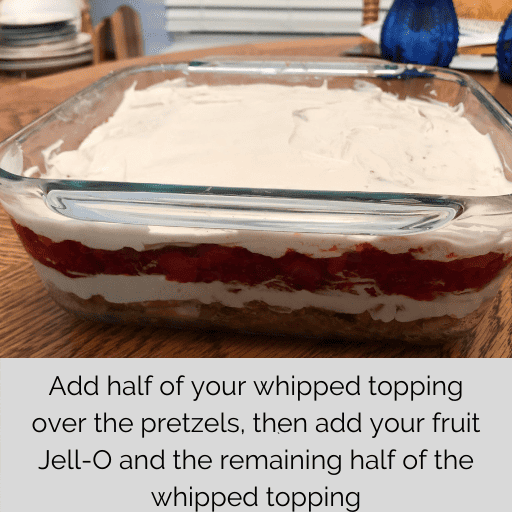 Store in the refrigerator covered until ready to serve.
Printable Gluten and Dairy Free Strawberry Pretzel Salad Recipe Card