Gluten and dairy free cinnamon spice apple cassava pancakes are light and fluffy with a mouth-watering taste.
I am sharing two secrets that make gluten and dairy free pancakes light and fluffy. Use these cooking tips when making Gluten and Dairy Free Pumpkin Spice Pancakes or Old Fashion Dairy and Gluten Free Pancakes.
One discovery occurred by accident. I ran out of coconut milk and my batter was too dry. Thankfully, I remembered my emergency backup supply of dry goat milk powder.
When I used the warm water to dissolve the dairy-free goat milk powder, I was too hungry to let it cool down. Thus, I immediately poured it into the mixture. I was ecstatic to notice a sudden expansion of my pancake batter! The next time I practiced making the recipe, I confirmed that the water must be very warm to the touch and not too cool. But, not so hot you are unable to touch the water. That is when I learned that warm goat milk activates baking soda and baking powder.
Of course! I use hot oil as the last ingredient in my homemade cornbread recipe shared by my daughter to create light and fluffy gluten and dairy free cornbread.
The second secret is to beat the egg whites and fold them in at the very end of the recipe. The pancake batter immediately fluffs up.
An Easier Morning
This recipe takes a bit of work, so I dice and cook my apples the night before. If you have a large family, make sure you cook enough apples so everyone can top their cassava pancakes with cinnamon spice apples.
The pancake batter needs roughly 3 diced apples.
If you would like to serve cooked apples on top of the pancakes, I suggest cooking one apple for every two servings.
Depending on your needs and taste buds, there are two ways to serve the apples. If you prefer more of a savory breakfast, then you can prepare them as simply cooked apples. Dice and sauté them with vegan butter stirring in a few spices. However, if you have a sweet tooth you can make an apple syrup. My daughter has a delicious apple syrup recipe on her website and a video on YouTube.
Because I have to watch my sugar intake, I typically eat my apple cinnamon pancakes topped with steamed, cinnamon apples without adding any sugar. Cassava flour lacks the fiber I need, so I must add Benefiber to keep my blood sugar from spiking.
Blood Sugar Challenges of Cassava Flour
I have now eaten gluten and diary free cinnamon spice apple cassava pancakes twice. Despite using no syrup and adding protein, my sugar spiked and then dropped too low. The second time, I added blueberries and topped with cool whip instead of syrup. Unfortunately, my sugar once again spiked and dropped.
Interestingly, another word for cassava is tapioca. The glycemic index is 67, moderate. A big concern that I found is that tapioca sold products have a glycemic index that ranges from 65, moderate, to 90, very high. According to PubMed, the glycemic index of tapioca ranges from 91 to 94, which is too high for those with blood sugar challenges. In the study, researchers shared some good news. Low amounts of cassava flour, 10 to 30%, in a mixture consisting of four different flours regulated blood sugar in research participants without any health concerns. My mistake was using 100% cassava flour in the recipe below.
Gluten and Dairy Free Cinnamon Spice Apple Pancake Ingredients
Cooked Apples
3 peeled and cubed apples
4 tablespoons of vegan butter
1 teaspoon of sugar
1 teaspoon of apple pie spice
Pancake Batter
2 eggs separated
1/4 cup of goat milk powder mixed in 1 cup of warm water
1 tablespoon of honey
1 cup of canned unsweetened coconut milk
1/4 cup of organic fine sugar
1 tsp of apple pie spice (or make your own using the spice mixture noted in the pancake batter recipe)
1 3/4 cup of cassava flour
1/4 cup of melted dairy-free butter plus more for cooking in (non-dairy soy free Smart Balance, vegan stick butter, or Ghee)
2 heaping teaspoons of baking powder
1 teaspoon of baking soda
Optional–1 TBSP of Benefiber
1 teaspoon of salt
Directions
Cook the Apples
Peel, core, and dice three apples.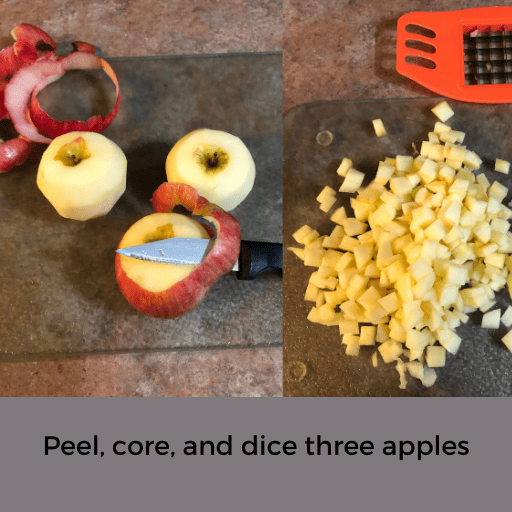 Melt 4 tablespoons of vegan butter in a saucepan over medium heat.
Add the diced apples to the pan.
Sprinkle 1 teaspoon of sugar over the apples.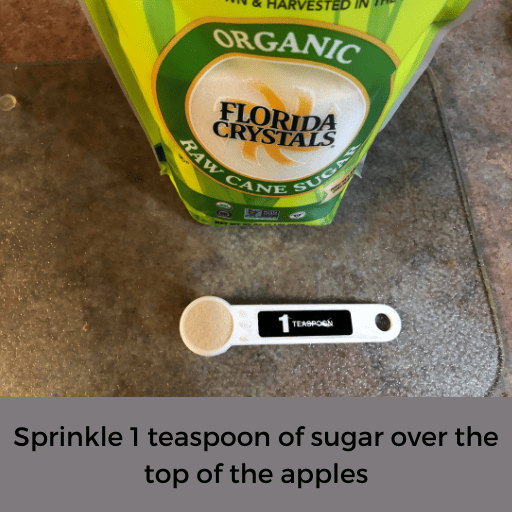 Then sprinkle 1 teaspoon of apple pie spice over the top of the apples and stir.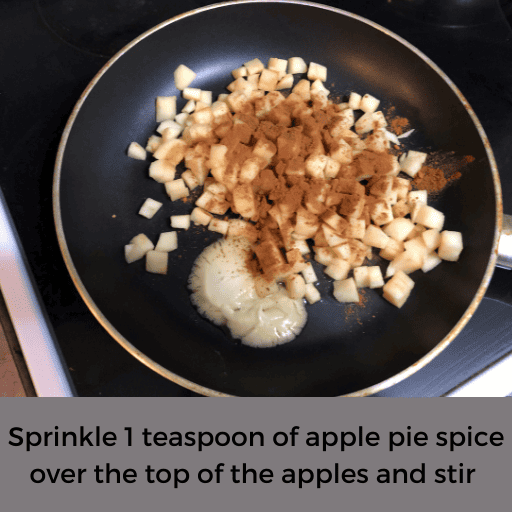 Cover the apples with a lid and reduce the temperature to medium-low.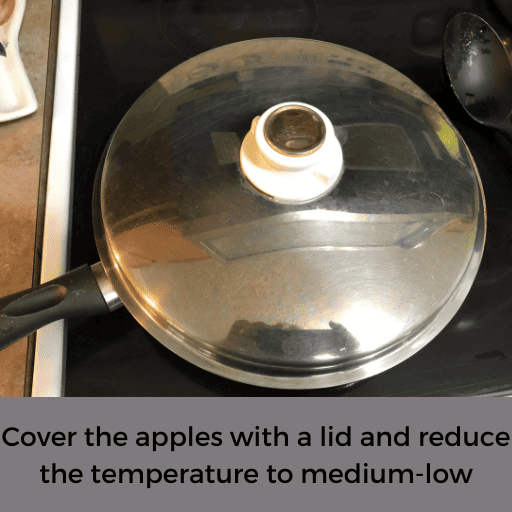 Allow them to cook until tender, string occasionally.
Set the cooked apples aside and prepare the pancake batter.
Prepare the Gluten and Dairy Free Cinnamon Spice Apple Pancakes
To prepare the pancake batter start by bringing one cup of water to a boil.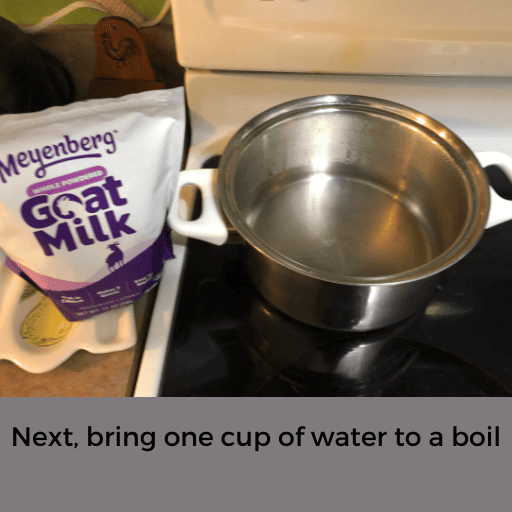 Add 1 tablespoon of honey to the hot water.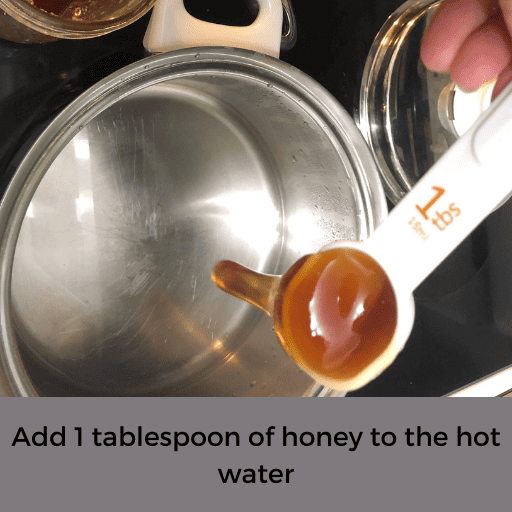 Whisk 1/4 cup of goat milk powder into the hot water.
Set the goat milk honey mixture aside to dissolve.
Then, separate the yolk from the whites of two eggs into individual bowls. Set the bowl of egg whites aside.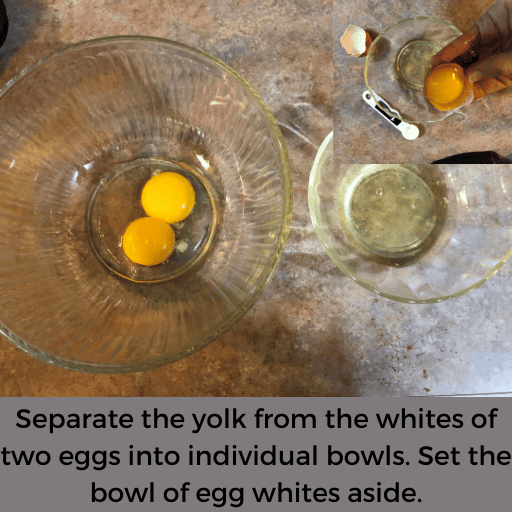 Next, add the following ingredients to a mixing bowl:
2 yellow egg yolks.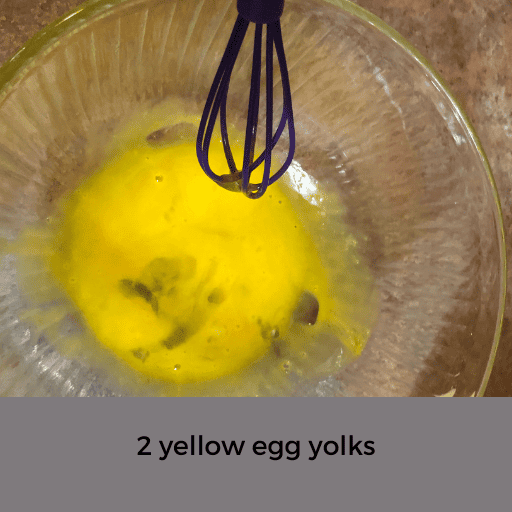 1/4 cup of organic fine sugar.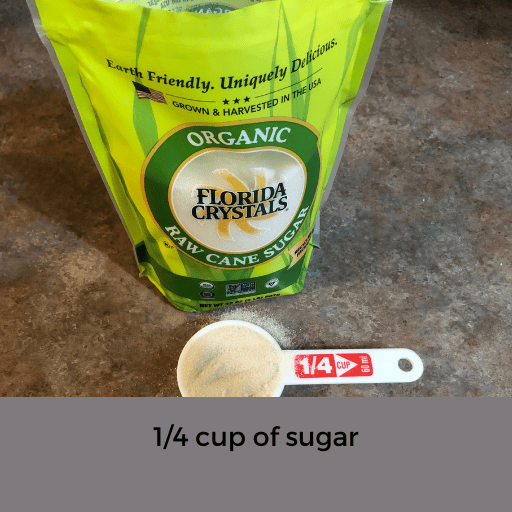 1 teaspoon of ground cinnamon.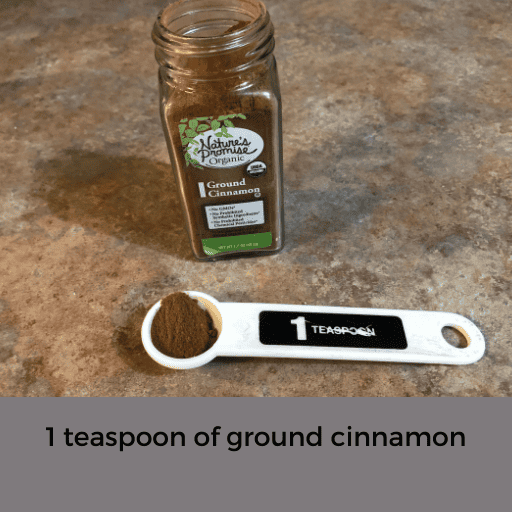 1/8 teaspoon of ground mace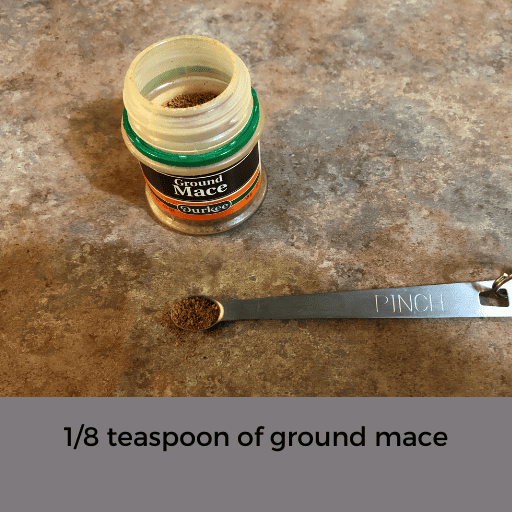 Then add 1/8 teaspoon of ground cloves.
1/8 teaspoon of nutmeg.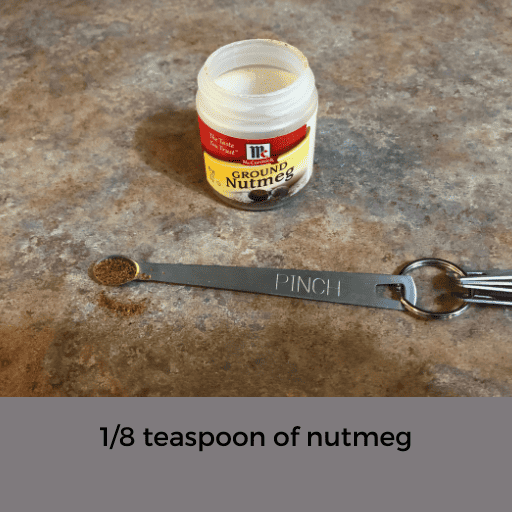 Add 1 and 3/4 cup of cassava flour to the bowl.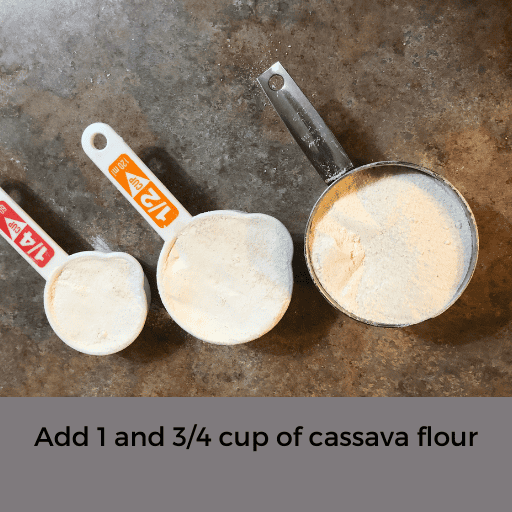 Empty one can of canned coconut milk into a blender.
Blend it and then measure out 1 cup.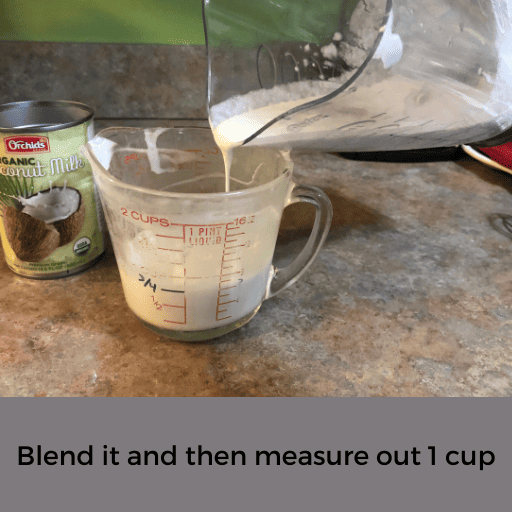 Add 1 cup of canned coconut milk to the pancake batter.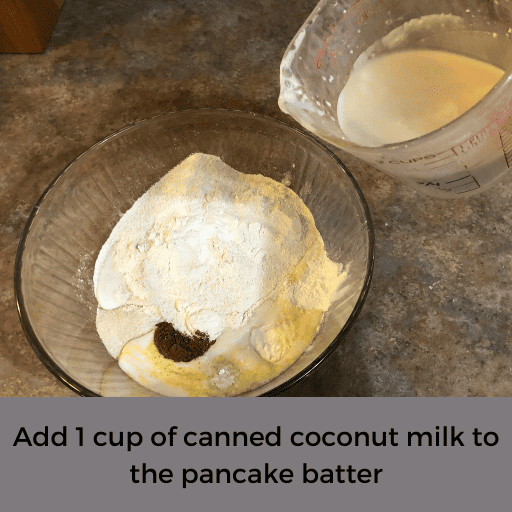 Mix the ingredients together.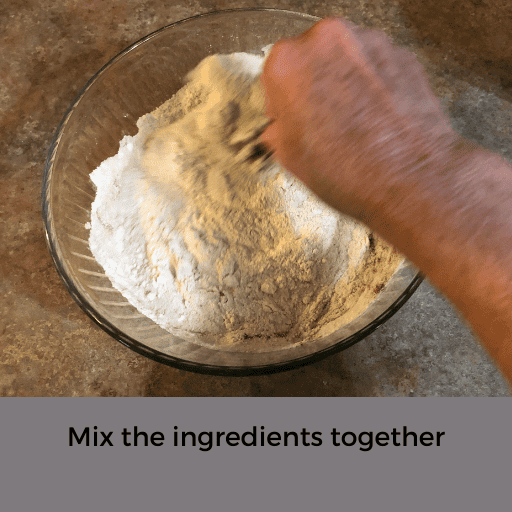 Then, melt 1/4 cup of butter in the skillet on the stovetop.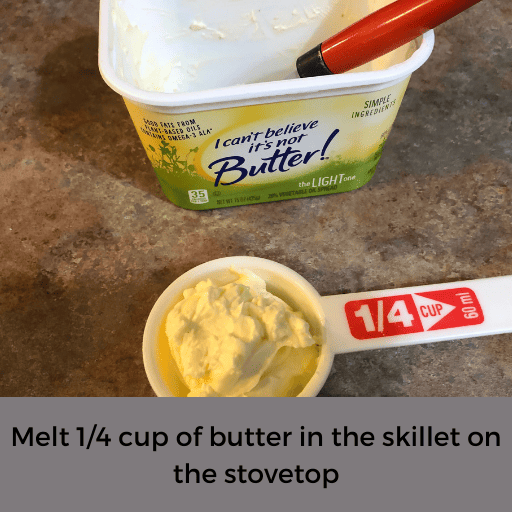 Pour the melted butter into the pancake batter and stir.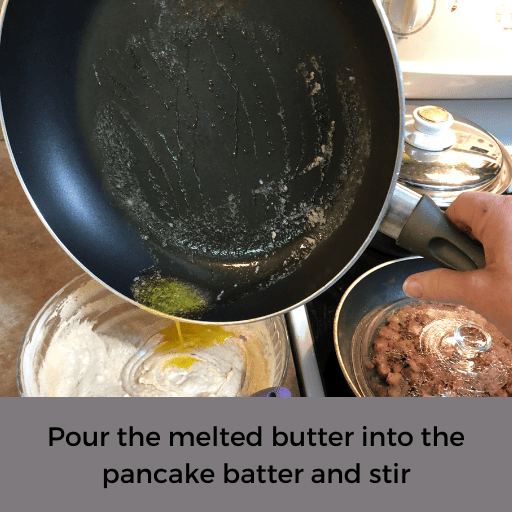 Next, add 2 heaping teaspoons of baking powder.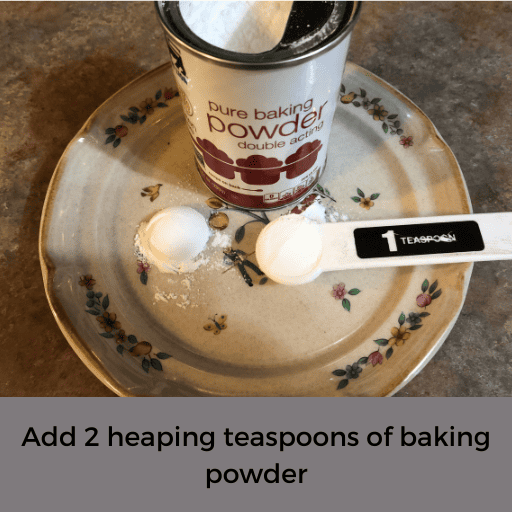 1 teaspoon of baking soda.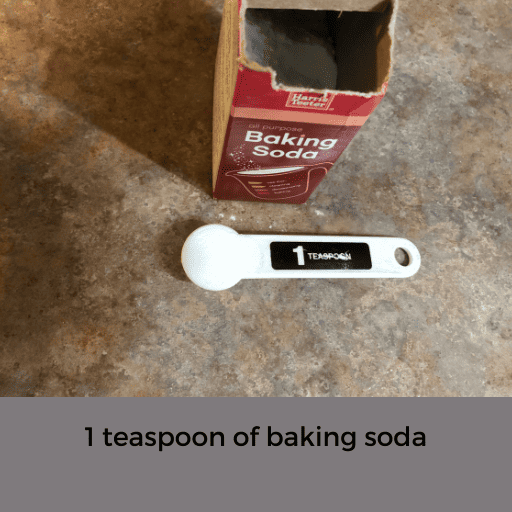 1 teaspoon of salt.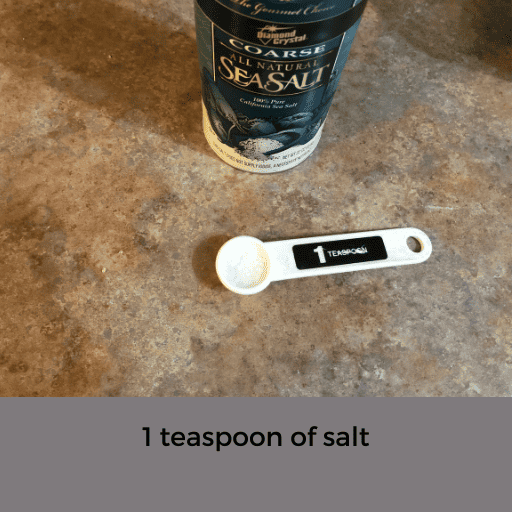 If you are using 1 tablespoon of Benefiber, add it to the batter now.
Stir the batter until all the ingredients are completely incorporated.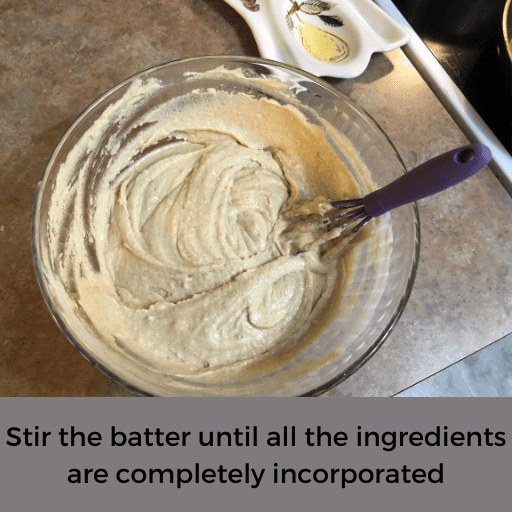 Add 1 cup of dissolved warm goat milk powder water and mix.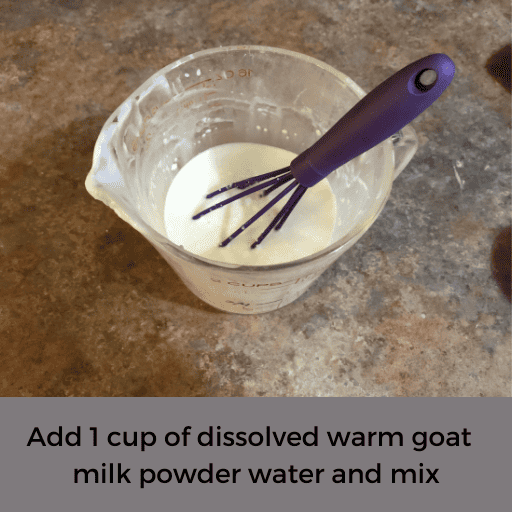 Next, stir in 2 cups of cooked apples.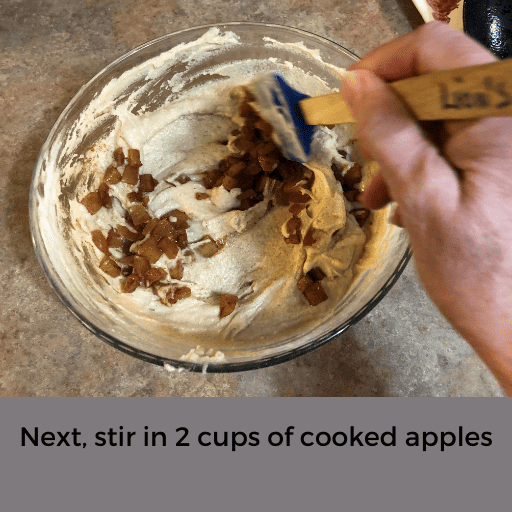 In a clean bowl, beat two egg whites on high until stiff peaks begin to form.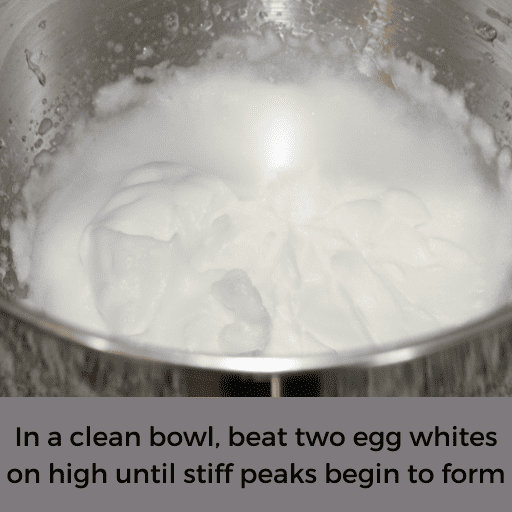 Then fold the beaten egg whites into the pancake batter.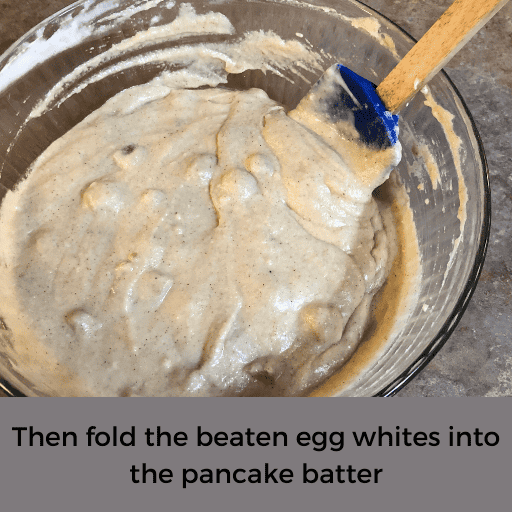 Cook the Gluten and Dairy Free Cinnamon Spice Apple Pancakes
Pour your desired amount of batter onto a buttered preheated skillet over medium to medium-low heat.
Wait to flip it until the edges are cooked and bubbles pop on the surface.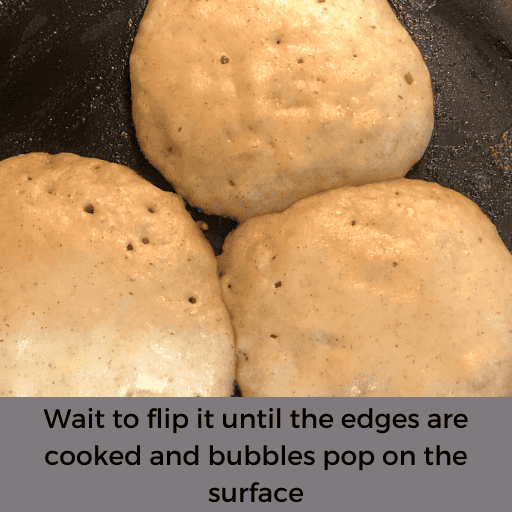 Flip and allow it to finish cooking for around a minute.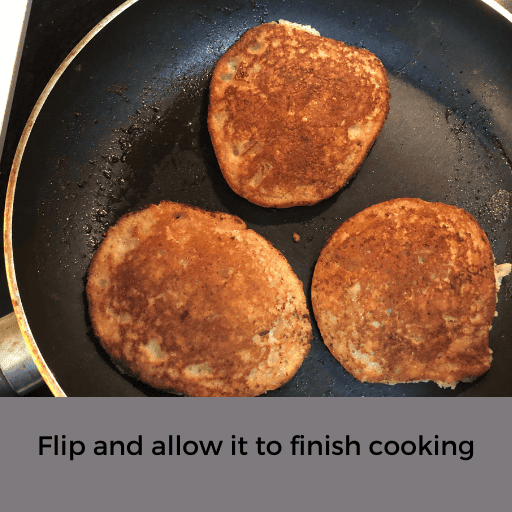 Printable Recipe Card for Gluten & Dairy Free Cinnamon Spice Apple Cassava Pancakes
Topping Options
I have already shared a few ways to serve these delicious apple pancakes, but here are a few more ideas.
Maple Syrup – there is nothing like an apple pancake with a drizzle of maple syrup over the top. If you want to make it even more special, be sure to warm the syrup up.
Dairy-Free Whipped Cream – Whipped cream is undoubtedly a crowd favorite in my house. We love to use TruWhip as a dairy-free option.
Fresh Fruit – there is no better way to make a pancake breakfast light and delicious in the summer than with fresh fruit. We love strawberries, bananas, and blueberries.